The Bishop of New South Wales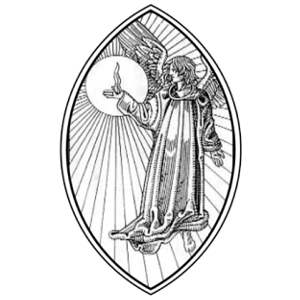 His Excellency,
The Most Reverend
Timothy Mansfield, Ph.D, STL
in ecclesia Mar Timotheos

Bishop Emeritus of New South Wales
Titular Bishop of Seleucia-Ctesiphon
Sydney, Australia
Tim Mansfield was ordained a priest by the Patriarch of the Apostolic Johannite Church in May 2008 and a bishop in May 2012. He serves as rector of the parish of Saint Uriel the Archangel and bishop of the diocese of New South Wales.
Bishop Tim lives in the suburbs of Sydney with his long-term partner Min. He works as a researcher in futures studies.
Tim was raised in the Anglican church in Brisbane, Australia and served at the altar until his early twenties. He left the church and became an atheist in his early twenties, but retained an interest in spirituality and esotericism.
In 2001 he moved to Sydney and became involved in meditation and secular spirituality and helped form a community group around the integral philosophy of Ken Wilber. Becoming motivated to pursue a spiritual tradition, he was eventually drawn to the Christian tradition in which he had grown up – but in its gnostic, rather than its orthodox form. Through a series of coincidences his search ended at the Apostolic Johannite Church and a conversation with His Eminence, Mar Iohannes IV about pursuing a vocation to the priesthood.
He understands his role to be partly that of a spiritual coach and advocate, rather than as a teacher. The spiritual journey is a personal one, but clergy can play a role in helping the seeker to notice blind spots and avoidances and to find resources and assistance and in simply cheering from the sidelines. He sees regular spiritual practice as an essential part of spiritual life.
Bishop Tim retired as Bishop of New South Wales on January 1st, 2023 and was appointed Bishop Emeritus by the Patriarch of the Apostolic Johannite Church in recognition of his contribution to the Apostolic Johannite Church, the Johannite Tradition and faithful service to its communities.