The Apostolic Johannite Church is proud to present the twenty-first annual AJC Conclave – May 28 – June 2nd, 2020 in Calgary, Alberta
Each year the people of the AJC, friends and family gather together to socialize, learn, build our skills and deepen our community. It is an amazing opportunity for spiritual growth and insight to modern Gnostic practice.
Conclave offers lectures, workshops and panel discussions selected to develop ministry skills, support the work of church leaders both lay and ordained and deepen and enrich the spiritual lives of attendees. Conclave is also rich in social time, time to eat, talk, pray and practice together. It's like a retreat and a conference all rolled into one.
As always, we welcome you, no matter who you are or what your spiritual path, to join us for this unique week. You can come for all or part and participate as much or as little as you'd like. However you choose, we welcome you into our household.
Keynote Speaker: Dr. Glen Fairen
Dr. Glen J. Fairen is an instructor at the University of Alberta in the program of Religious Studies, where he teaches classes ranging from Method and Theory, the Historical Jesus, Apocalyptic Themes, and Studies in Witchcraft and the Occult. He also is the author of As Below, So Above: Apocalypticism, Gnosticism and the Scribes of Qumran and Nag Hammadi (2009).
Rev. Rick Beck
Rev. Rick Beck is a retired Moravian Pastor, serving for fourteen years with Good Shepherd Moravian Church in Calgary, Alberta. He earned a Masters of Divinity from Moravian Theological Seminary in 1986. 
His current ministerial and spiritual focus is on the practice of Spiritual Direction, which he has explored for the past decade, now serving as an Instructor and Supervisor with the FCJ Centre in Calgary, Alberta
His Grace, Dr. William Behun, Primate of the United States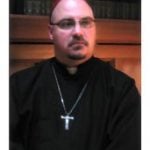 His Grace Dr. William Behun is Archbishop of Wisconsin and Primate for the United States of America for the Apostolic Johannite Church.  He received his Ph.D. in philosophy from De Paul University, and is the author of The Historical Pivot:  Philosophy of History in Hegel, Schelling, and Hölderlin as well as articles on a wide range of philosophical topics.
In addition to his duties within the AJC, His Grace also teaches philosophy in the Chicago area, specializing in Ethics and the History of Philosophy.   Most recently his article "The Apocalypticism of Joachim of Fiore and the Western Mystery Tradition" appeared in the Journal of the Western Mystery Tradition
His Excellency, Dr. Tim Mansfield, Bishop of New South Wales
Tim Mansfield was ordained a priest by the Patriarch of the Apostolic Johannite Church in May 2008 and a bishop in May 2012. He serves as rector of the parish of Saint Uriel the Archangel and bishop of the diocese of New South Wales. In 2018, he created and opened Johannite School, an online "alpha" course for Johannites, distant or local, to learn about the church prior to Baptism, Confirmation or Reception.
Bishop Tim lives in the suburbs of Sydney with his long-term partner Min. He works as a researcher in futures studies.
He understands his role to be partly that of a spiritual coach and advocate, rather than as a teacher. The spiritual journey is a personal one, but clergy can play a role in helping the seeker to notice blind spots and avoidances and to find resources and assistance and in simply cheering from the sidelines. He sees regular spiritual practice as an essential part of spiritual life.
Bishop-Elect Scott Rassbach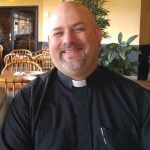 Bishop-Elect Rassbach has a degree in English from the Univeristy of Wisconsin-Madison, where he worked on a thesis on Philip K. Dick and his works. He also holds a Sacred Licencate of Theology from St. Raphael's seminary, where he has delved into many topics in Modern Gnosticism.
He is an avid student of magical and mystic orders, modern ways of understanding ancient ideas, and the intersection of the traditional and the current.
Bishop-Elect Jeremiah 'Bray' Weaver
Msgr. Jeremiah "Bray" Weaver has been a psychotherapist since 1997 and has taught hypnotherapy and counseling at a number of trade schools and colleges.  He was raised in the shamanic Church of Seven Arrows before studying Tendai Mikkyo Buddhism and finally finding a home within the Apostolic Johannite Church where he serves at the Parish of St. Mary Magdalene in Colorado.  Bray brings a lifelong study of the mind and subconscious from Soul Retrieval to modern hypnosis and psychotherapy.
The Rev. Deacon Jonathan Stewart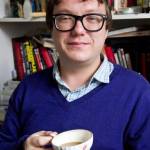 Jonathan Stewart is a Montreal based writer and editor, originally from Canada's East Coast. He grew up on Prince Edward Island and attended university in Halifax, Nova Scotia, and moved to La Belle Province in 2006. After four years of writing 9-5 in a corporate environment he's now working in the terrifying land of freelancing.
He's long had a passion for all things Gnostic, esoteric, and mystical, some of this started with him reading Phillip K. Dick when he was 12 and moving straight onto the Nag Hammadi Library when he was way too young to understand any of it. He came across the AJC in 2011 and has been in love with the welcoming and supportive Johannite community ever since.
He joined the church in 2013 and was admitted to the minor orders in 2014 and the Subdiaconate in 2018 and ordained to the Diaconate in 2019.
The Rev. Deacon Bryan Garner
Bryan Garner has been an active member of the Apostolic Johannite Church for many years and is a practicing occultist and Grimoire traditionalist who has been involved in Western ceremonial magic since 1999. He is the author of Gateways through Stone and Circle, a manual of evocation for the planetary intelligence. He currently lives in Colorado with his wife and son. Besides his occult pursuits, he enjoys the outdoor activities of Colorado, studying Celtic myth and legend, and teaching at Kashiwa Bujinkan Ninjutsu Dojo, his Japanese martial art center.
 The Rev. Mrs. Angie Wisk-Nowell
Angie was raised in a non-religious family but has been captivated by spirituality for as long as she can remember.
She has practiced in a variety of forms of Christianity ranging from Evangelical, Mysticism, and Gnosticism.  When she discovered the concept of the feminine divine in Christianity she was hooked and has been exploring this deeply since 2006.  Angie has been a member of the Parish of St. Joseph of Arimathea since 2017.
She holds a B.A. in History and an MBA. She lives with her husband and two small children in, Calgary, Alberta.
 Jason Mehmel
Jason Mehmel is a writer, producer and director living in Calgary. He is the Artistic Director for Sage Theatre. His directing work includes A Year of Magical Thinking, Legislating Love, King Kirby, A Beautiful View (Sage Theatre). He is also a speaker curator and coach for the TEDxYYC event. He has produced and directed short films, and writes comic books, including the anthology book FIGHT COMICS! (fightcomics.ca)
Jason discovered Gnosticism through a friend using the Nag Hammadi Codex as inspiration for D&D. That seems like a perfect encapsulation of his approach and connection to gnosis. He is continuously exploring mysticism and how it intersects with art.
Schedule is subject to change
Thursday, May 28th, 2020
1:30pm

Meet and Greet

3:00pm

Johannite Gnostic Mass

 with the Patriarch of the Apostolic Johannite Church

4:30pm

Inaugural Dinner
Friday, May 29th, 2020
9:00am

Deep Millenial Currents with Bishop-Elect Bray Weaver


10:30am

The Gnosticism of Philip K. Dick with Bishop-Elect Scott Rassbach

12:00pm

Lunch

1:30pm

Spiritual Direction: Another Way of Knowing with Rev. Rick Beck
3:00pm Integral Gnosticism with 

The Bishop of New South Wales

6:00pm

Dinner
Saturday, May 30th, 2020
9:00am

Johannite Pontifical Mass and Episcopal Consecration

 with the Sovereign Pontiff of the Apostolic Johannite Church

12:00pm Lunch 
1:30pm The Meaning of the Occult with Dr. Glen Fairen
3:00pm Why Gnosticism Now?: Myth in the Age of Scientism with the Primate of the United States
Sunday, May 31st, 2020
9:00am The Gospel of John and Sufism with Rev. Deacon Jonathan Stewart
10:30am Gnosticism and Narrative with Jason Mehmel

12:00pm Lunch

1:30pm The Divine Feminine and the Holy Spirit with Rev. Mrs Angie Wisk-Nowell
Monday, June 1st, 2020
9:00am

 Medieval Magic and the Liturgy with Rev. Deacon Bryan Garner
10:30am Constant Chevillon: Modern Martyr with the Primate of the United States 
12:00pm Lunch
1:30pm TBD
3:00pm Annual General Meeting of the Apostolic Johannite Church

6:00pm

Dinner
Tuesday, June 2nd, 2020
9:00am

The Johannite Gnostic Mass

 

12:00pm

Lunch

1:30pm

Closing of Conclave 2020
Please contact [email protected] to indicate any food allergies or restrictions, or in the case of individual day registration- which day you have selected. 
Lodging is not included and is the responsibility of the attendee.
Full Conclave Registration
Individual Full Registration- Early Bird $350 USD
After April 2nd – Regular Individual Registration – $375 USD

Couple Full Registration- Early Bird: $675 USD
After April 2nd – Regular Couple Registration – $700 USD 

includes
Thursday: Supper
Friday: All Activities, Lunch and Supper
Saturday: All Activities and Lunch.  Supper excursion at own cost
Sunday: All Lectures, Workshops, and Lunch
Monday: All Activities, Lunch and Supper
Tuesday: All Activities, Lunch
Weekend Conclave Registration
Individual Weekend Registration- Early Bird $250 USD
After April 2nd – Regular Weekend Registration – $275 USD

Couple Weekend Registration- Early Bird: $425 USD
After April 2nd – Regular Couple Weekend Registration – $450 USD 
includes
Friday: All Activities, Lunch and Supper
Saturday: All Activities and Lunch.  Supper excursion at own cost
Sunday: All Lectures, Workshops, and Lunch
or
Saturday: All Activities and Lunch.  Supper excursion at own cost
Sunday: All Lectures, Workshops, and Lunch
Monday: All Activities, Lunch and Supper
Individual Per Day Registration: $100 (includes meals and activities for selected day)